1. JASON
2. Jay
3. Bama
4. MeRcS
5. Clancy
1. RejeCt
2. The-Radiance
3. 420
4. Colombo
5. Lucchese
1. Brotherhod
2. Suave
3. Clancy
4. Doc_Holliday
5. Jay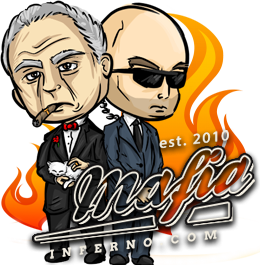 Enter a world where no second thought is taken when eliminating the competition. Where team work pays the way to vicotry on these streets of chaos. This is where Thugs become hustlers, Made men become Dons and a Godfather can become a corpse all within the same day. Join the thousands of MI members from all over the globe and meet, chat, join or defeat some of the best players within the MI community.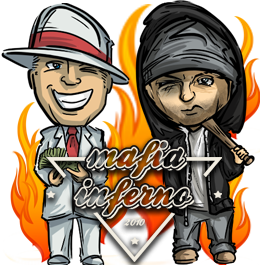 Some features within the MI community:
Make A deal
Crack a safe
Capture and kill the Moles
MI Legends
Hospital
Auto armed defensive units
MI Legend interviews
Protection racket
Upgrades and boosters
Family Perks


Enjoy special rounds seen nowhere else.
Killer Instinct
Mayhem
Thug Life
Double take
Money Bags
and so much more.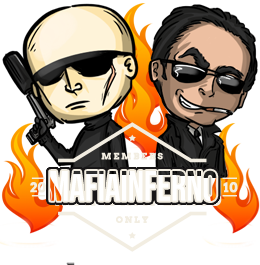 Attack their headquarters:
Kill enemies, steal money and guns
Attack their business:
Kill off their protection and operatives
and steal money.
Drive-by shooting:
Kill off their family and continue driving
Attack drug routes:
Steal their drugs.
Jacking cars:
Steal their cars
Hijack planes:
Steal their planes and private jets
Bank heist:
Steal money from their bank
Blow up your enemies family:
Dismantle a family and take a % of their goods

and so much more.
Collect or produce goods and services

invite and meet members globally

Join or go into war with the best of the best.

Get free gold for referrals

Hourly bonus for being active.

Bonus reserves to those who sign up
before round begins

and so much more.

Receive gold, silver, bronze and special
medals, awards and badges for your
skillset and loyalty to the MI Community.


Some of our awards/medals:
Godfather
Underboss
Mademan
Thug
Dominator
Lone Wolf
King of kings
Pyromaniac
Bomber
Exterminator
Assasinator

Hitman
Looter
Connected
Protector
Double Take
Money Bags
Thug Life
Killer Instinct
Family
Most Wanted
and so much more...

Mafia Inferno is proud to be the creators and the only home of the most advanced mobster bots on the net.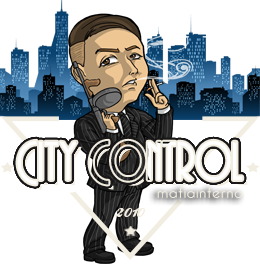 Allow us to introduce to you the most advanced mobster bots on the
net. The Moles have features no other game has. It's also a game
within itself. Try your best to find out who the moles are and hunt them
down and kill the most moles within the round, and you will be awarded.
Prizes include gold, the Exterminator medal, and a chance to be become
a MI Legend, which also provides MI Legend Medals and awards.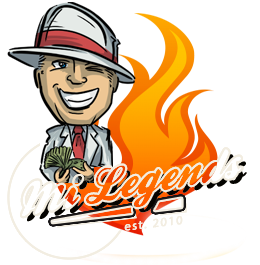 Only the best within the MI community can become MI Legends.
Simply visit Mi Legends to see what ranks qualitfy to be a
MI Legend. From there choose which rank you can defeat within
one round. MI Legends are displayed on the MI Legends page by
every rank that your defeat until someone else defeats
your MI Legends record, All MI Legends will receive a animated
MI Legend Medal and by that medal will be displayed how many
MI Legends records you have broken.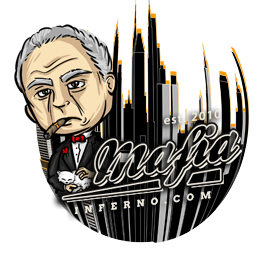 Join a 7-day main or a 3-day mini round. Create or join a loyal family and meet new
friends or enemies in the process. Use teamwork and free MI Gold + Platinum credit to help battle
through the cities being taken over and try to fight your way up the levels to success.
This will not be easy. Sure you can attempt to do it alone, but Mafia is about family
loyality, respect. Without it, you'll have everyone against you. This isn't just about the
money and the power, this is war! Do you have it in you to take on the challenage and
responsiblity that comes with this task to the Godfather level and become a MI Legend?